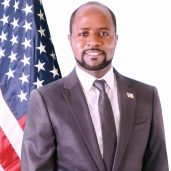 Vote Alexander Assefa for Nevada Assembly District 42
Support Pro-Growth, Pro-Real Estate Candidates
Nevada REALTORS® support Alexander Assefa because we support candidates who are focused on the issues that matter to us. From promoting growth and stability in the housing market, developing a stronger economy, lessening the regulations on homeowners and the tax burden on Nevada families, and standing for real estate issues, we support the candidates who support us.
Together, let's stand up for REALTOR® friendly candidates who will fight for our communities at the capitol. Vote Alexander Assefa for Nevada Assembly District 42.
Alexander Assefa: The REALTOR® Friendly Candidate
Alexander Assefa is running for Assembly District 42. Assefa is an advocate for a strong economy and government accountability. He is a small business owner and has been engaged in the Democratic Party since 2006 when he moved to Las Vegas. The REALTORS® support Alexander Assefa for AD42.
---
Voting information
Election Overview
Nevada plans to conduct an "hybrid" election for the November 3, 2020 general election. All active registered voters will be sent a ballot in the mail, but voters can choose to vote in person instead of casting a mail ballot if they want to. The decision of how to vote will be up to each individual voter. No voter will be forced to vote using a method with which they are not comfortable.
For more information visit www.NVSOS.gov
About Alexander
Learn more about Alexander