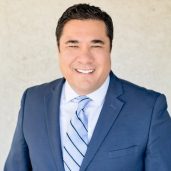 Vote Glen Leavitt for Nevada Assembly District 23
Support Pro-Growth, Pro-Real Estate Candidates
Nevada REALTORS® support Glen Leavitt because we support candidates who are focused on the issues that matter to us. From promoting growth and stability in the housing market, developing a stronger economy, lessening the regulations on homeowners and the tax burden on Nevada families, and standing for real estate issues, we support the candidates who support us.
Together, let's stand up for REALTOR® friendly candidates who will fight for our communities at the capitol. Vote Glen Leavitt for Nevada Assembly District 23.
Glen Leavitt: The REALTOR® Friendly Candidate
One look at Glen and you see a REALTOR®. Glen has walked in your footsteps, so he understands the important role you play in a transaction. He was a member of GLVAR and NVR for a number of years, so he will be a strong champion for our industry. Glen gets our issues, and the importance of building vibrant and well-connected communities through his focus on transportation infrastructure.
---
About Glen
Learn more about Glen