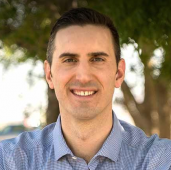 Vote Wes Duncan for Attorney General
Support Pro-Growth, Pro-Real Estate Candidates
Nevada REALTORS® support Wes Duncan because we support candidates who are focused on the issues that matter to us. From promoting growth and stability in the housing market, developing a stronger economy, lessening the regulations on homeowners and the tax burden on Nevada families, and standing for real estate issues, we support the candidates who support us.
Together, let's stand up for REALTOR® friendly candidates who will fight for our communities at the capitol. Vote Wes Duncan for Attorney General.
Wes Duncan: The REALTOR® Friendly Candidate
If elected Attorney General, Duncan promises to engage every entity responsible for public safety, in each unique community, and keeps up a continuous dialogue to understand how to best support them. In this way, the Attorney General is also among the best positioned to learn and spread best practices across our state and ensure that we are keeping what works and scrapping what doesn't. A good Attorney General is a servant-leader. Wes is a strong supporter of property rights and protected the public from crimes committed against homeowners, such as mortgage fraud.
---
About Wes
Learn more about Wes